Automation to ensure quality in 3D printing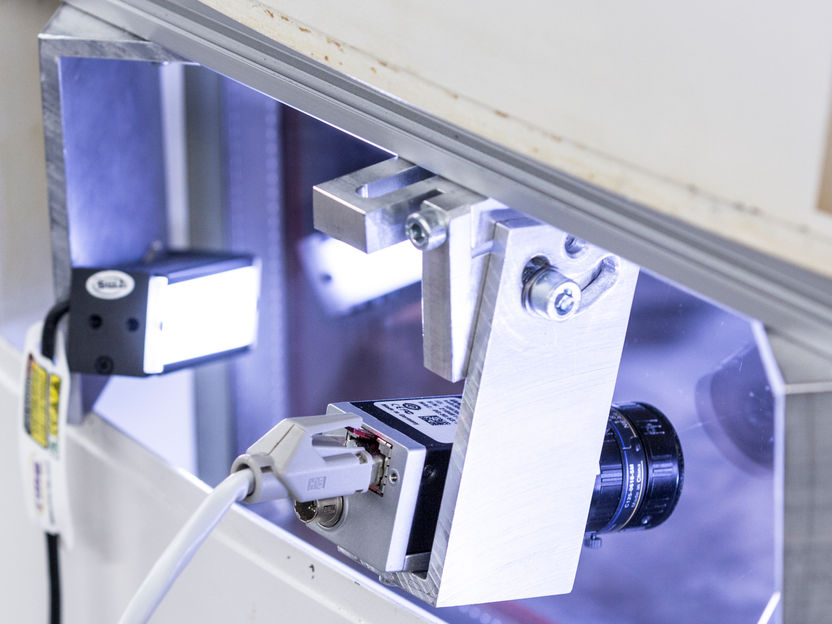 © Fraunhofer IPA, Rainer Bez
According to Fraunhofer IPA senior scientist Simina Fulga-Beising, 3D-printed parts are the future of Industry 4.0: "They combine functionality, flexibility, complexity and individuality." With 3D printing, you can manufacture customized parts with complex geometrical designs and integrated functionalities. For instance, this includes prostheses or orthoses that are perfectly in tune with the wearer's body. What's more, 3D printing is the only production process today that is controlled completely digitally. Fulga-Beising attests that with this technology it would theoretically be possible to achieve "batch size 1", something which Industry 4.0 is striving for.
No standards for additive manufacturing
To date, additive manufacturing has hit just one snag: quality. Fulga-Beising, who wrote her PhD thesis on the subject, explains: "There are still no strict established standards for the quality assurance." This means that safety and reproducibility cannot be ensured, despite the fact that such requirements are extremely important in sectors like medical technology. Furthermore, the lack of quality controls during printing leads to high costs for companies. The researcher is critical of this: "The 3D printer works completely independently. In a worst case scenario you might only notice the error once the component is finished, but that would be after the machine had already run for several hours, meaning that materials and energy have been wasted." Having a technician supervise the process would be too costly due to the machine's long running time.
Key technology: Machine vision
With IQ4AP, Fraunhofer IPA has developed a system that automatically checks quality in 3D printing inline – i.e. during printing. The application is based on a black box with a camera, lighting and ventilation. Machine vision is the key technology. A camera system scans the newly spread layers of powder and the sintered layers directly within the process. Next, the images are examined using several algorithms. Fulga-Beising adds: "Major and minor defects are detected immediately. Even sintered layer features such as lengths or holes diameter can be measured inline. The result is a part quality protocol at layer level." The machine operator is automatically notified either by SMS or email and can then decide what needs to be done. Even tolerances can be specified, such as the maximum distance between holes. In this way, the process can now be validated. The scientist explains: "With industrial computer tomography we were able to validate the results of the inline quality control system."
Hardware costs just EUR 2500
The researchers created the prototype of the inline quality control system in 2016 within the framework of the Application Center Industrie 4.0, using adaptable process-integrated sensor measuring technology in selective laser sintering (SLS) as an example. The hardware costs a one-off sum of EUR 2500. The design is practical in that it is independent of any machine and so can be attached to any 3D printer. Fulga-Beising concludes: "This means that no cooling is needed to protect the hardware components from the high temperatures inside the build chamber. As such, the system offers excellent value for money and is able to be installed straight away without the need for time-consuming and costly machine certification." Theoretically, the module could also be adapted for quality control in the metal field. Fulga-Beising developed a software and hardware concept for this in her dissertation. Additionally, IQ4AP has a modular structure and so can be expanded easily. Fraunhofer IPA is now looking for partners to test this system and integrate it into joint projects as needed. The researcher adds: "We've already had the first few enquiries."
Research continues
The development of the inline quality control system is far from being completed, as Fulga-Beising explains: "In the next step, using machine learning, the system should evaluate itself what the error entails for the printing process." This doesn't just mean the machine must decide whether the process should be stopped or not, but it should also draw its own conclusions and optimize the process. The researcher adds: "This is an important step towards self-controlling production processes."
Other news from the department science
More news from our other portals