Environmentally-friendly coatings for aquaculture nets
New approach for prevention of biofouling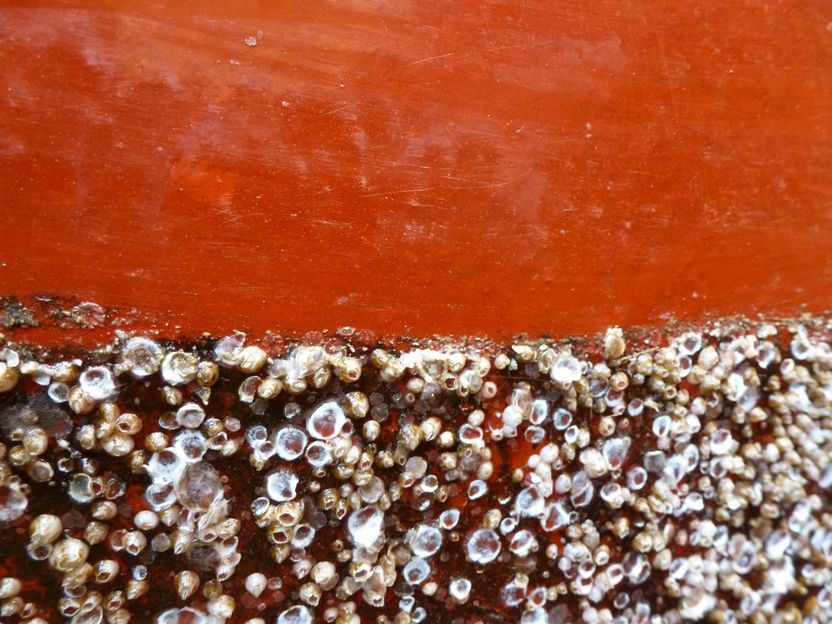 Many kilogrammes of biomass per square meter may be present if marine organisms colonise the nets which are used in marine and coastal aquaculture. As a result, the supply of oxygen and nutrients inside the nets may be greatly reduced, which has a negative impact on the development of the fish. The mechanical strain due to the extra weight can cause so much damage to the nets that they tear and release the farmed fish into the ocean. In addition to the economic loss for fish farming, many countries like Norway impose high fines for this.
To date, nets colonised with organisms are painstakingly cleaned, frequently replaced, or given protective coatings containing copper. "With our environmentally-friendly coating, we want to reduce the fouling on nets so that they can be cleaned easily and cost-effectively, or the organisms are displaced by the water current," said Dr Martina Baum, technical biologist in the "Functional Nanomaterials" working group at the CAU. At the same time, the coating must be resistant to external influences like current or UV radiation. In the newly-launched project, in cooperation with the net manufacturer Mechanische Netzfabrik Walter Kremmin GmbH & Co. KG from Oldenburg, the team aims to develop a material as well as an appropriate coating procedure - right up to market-readiness - which are appropriate for the composition and manufacture of typical commercial nets.
In doing so, Baum can draw on her findings from previous research on environmentally-friendly polymer coatings for painting ships. The anti-biofouling paint, which she developed in close cooperation with the company Phi-Stone AG, reduces the colonisation by organisms of ship hulls, and releases no environmentally-harmful substances into the sea - unlike the widely-used self-polishing coatings.
"The paint is based on a polymer composite of polythiourethane (PTU) and specially-shaped ceramic particles. These improve the mechanical properties of the coating and ensure an extremely smooth surface, which is very difficult for organisms to attach themselves to," explained Baum. These findings must now be applied to the specific requirements of nets in aquaculture. For this purpose, tests will be carried out under real conditions at a Kiel fish farm, and a climate test for long-term coatings is planned with Phi-Stone.
From 1 - 5 April 2019, the research team will present their anti-biofouling concept and its potential applications at the CAU booth at the Hannover Messe.
Other news from the department science
More news from our other portals