Powering billions of devices
Akira Yoshino named European Inventor Award 2019 finalist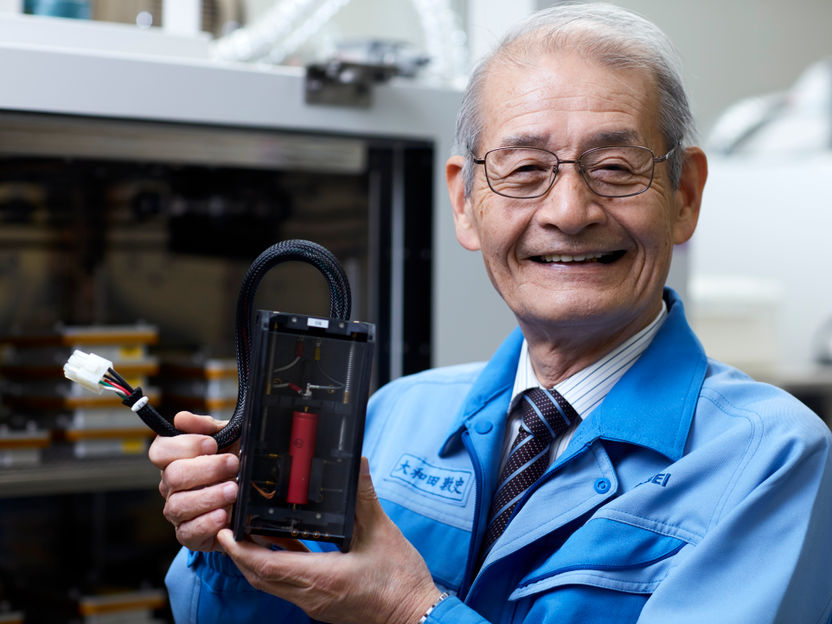 Yoshino has pioneered industrial research and development to identify the materials and features that now make lithium-ion batteries work safely. He continues this work today as an advisor and honorary fellow at the Asahi Kasei Corporation, the company where he developed his technology and which has commercialised it worldwide.
"Akira Yoshino created the foundation of today's lithium-ion technology and industry," said EPO President António Campinos about Yoshino's nomination as a finalist for the European Inventor Award 2019. "He put a new type of rechargeable battery at our disposal, and this has had a significant impact on the society in which we live by connecting people through the mobile devices it powers."
The winners of the 2019 edition of the EPO's annual innovation prize will be announced at a ceremony in Vienna on 20 June.
From disposable to rechargeable
Batteries are a necessity of modern life, allowing us to use a wide variety of portable electronic devices. The most widespread today is the lithium-ion battery. Prior to its invention, all electronics ran on mains electricity or batteries that released the energy stored in their chemical bonds through irreversible reactions. As a result, users had to discard batteries when the energy contained in their materials ran out. This posed a problem for manufacturers developing portable electronic products, such as video cameras, notebook computers, and mobile phones, during the 1980s. These new products needed a small, lightweight, rechargeable battery with a sufficient storage capacity. However, the conventional rechargeable batteries being developed at the time, such as lead-acid batteries and nickel-cadmium batteries, were too heavy and bulky for use in handheld applications.
Scientist Akira Yoshino's work would eventually help to bring a solution to this problem. After completing a Master's degree in petrochemistry at Kyoto University in 1972, Yoshino joined the research division of Japanese chemical company Asahi Kasei Corporation where he today continues to serve as an advisor and honorary fellow. His early research focused on electrically conductive polymers – particularly polyacetylene – which had the potential to be used as an anode material in batteries. While lightweight metallic lithium could not be used due to the danger of explosion, Yoshino became convinced through his work that a new approach using a safer material was possible.
His research led him to develop a new type of battery with a polyacetylene anode and a lithium cobalt oxide cathode. Both materials had newly discovered properties: polyacetylene had been demonstrated as conductive in 1977 by Japanese chemist Hideki Shirakawa, while lithium cobalt oxide had been discovered as stable in air by US physicist John Goodenough in 1979. Using these materials meant that Yoshino's battery was more stable than the other rechargeable batteries in development at the time, which were often highly flammable. Yoshino also introduced a thin polyethylene-based porous membrane to act as a separator between materials. This membrane served a safety function: When it melted it halted the operation of overheating batteries before they caught fire. This chemical equivalent of a safety fuse is still currently used to lessen the risk of lithium-ion batteries catching fire. Advances in safety continue today and have been key in allowing manufacturers to bring lithium-ion batteries out of the laboratory and into consumer products.
The first lithium-ion battery was produced in 1983. In the same year the Asahi Kasei Corporation filed the original Japanese patent application for Yoshino's rechargeable lithium-ion battery, beginning its road to commercialisation. Yoshino continued working, bringing new improvements to his technology; notably in 1985 by replacing the material used for one electrode in his batteries with a more efficient carbon-containing substitute so that the battery could sustain many charging and discharging cycles. He boosted the battery's performance by introducing an aluminium and copper foil connector and an organic solvent electrolyte to increasing its voltage – from 1.5 to over 4 volts – and giving it a higher storage capacity. Further patents have helped to protect these solutions, and today Yoshino is named as inventor on 56 Japanese patents and 6 European patents. These many improvements have helped the lithium-ion battery transcend other battery technology and develop into a commercial success.
Supercharged global market
Yoshino's invention has helped unlock a mass market in portable electronic devices, ranging from camcorders to laptop computers. His rechargeable batteries are used in nearly five billion mobile phones worldwide today. His inventions have also enabled the emergence of electric vehicles; the application of lithium-ion batteries to the electric vehicle is advancing at a rapid rate.
For the Asahi Kasei Corporation, where Yoshino has worked since the 1970s, his original invention and subsequent improvements continue to be highly significant. "The idea of licensing our patents has enabled a lot of companies to produce the lithium-ion batteries. The market can grow much faster as a result – and for customers, it's a relief. It's a much easier way of introducing new technologies," says Yoshino. The company licensed Yoshino's basic patent for lithium-ion batteries to other battery manufacturers including Sony, who introduced the technology into the market in 1991. Although the basic patents have expired, Yoshino's continued advances have allowed Asahi Kasei to maintain its market presence, retaining 17% of the global market share for lithium-ion battery separators up to 2016. Based in Tokyo, the company has nearly 35 000 employees and an annual turnover of EUR 15.6 billion. Yoshino's work continues today with the inventor recently developing new measures to improve safety standards and increase battery efficiency.
With the worldwide market for lithium-ion batteries estimated at EUR 26.5 billion in 2017 and projected to reach over EUR 80 billion by the year 2025, Yoshino's pioneering work over the last 30 years continues to drive new developments and influence its future direction.
For Yoshino himself, his invention is linked inextricably linked to its ever-increasing applications and he enjoys using the technology he developed in his everyday life - in his laptop, mobile phone, electric razor, and power tools. "You must conduct research with the needs of the market in mind," he said, "and those needs do not become apparent unless you seek them out."
Other news from the department science
More news from our other portals
See the theme worlds for related content
Topic World Battery Technology
The topic world Battery Technology combines relevant knowledge in a unique way. Here you will find everything about suppliers and their products, webinars, white papers, catalogs and brochures.
15+ products
10+ companies
20+ whitepaper
10+ brochures
View topic world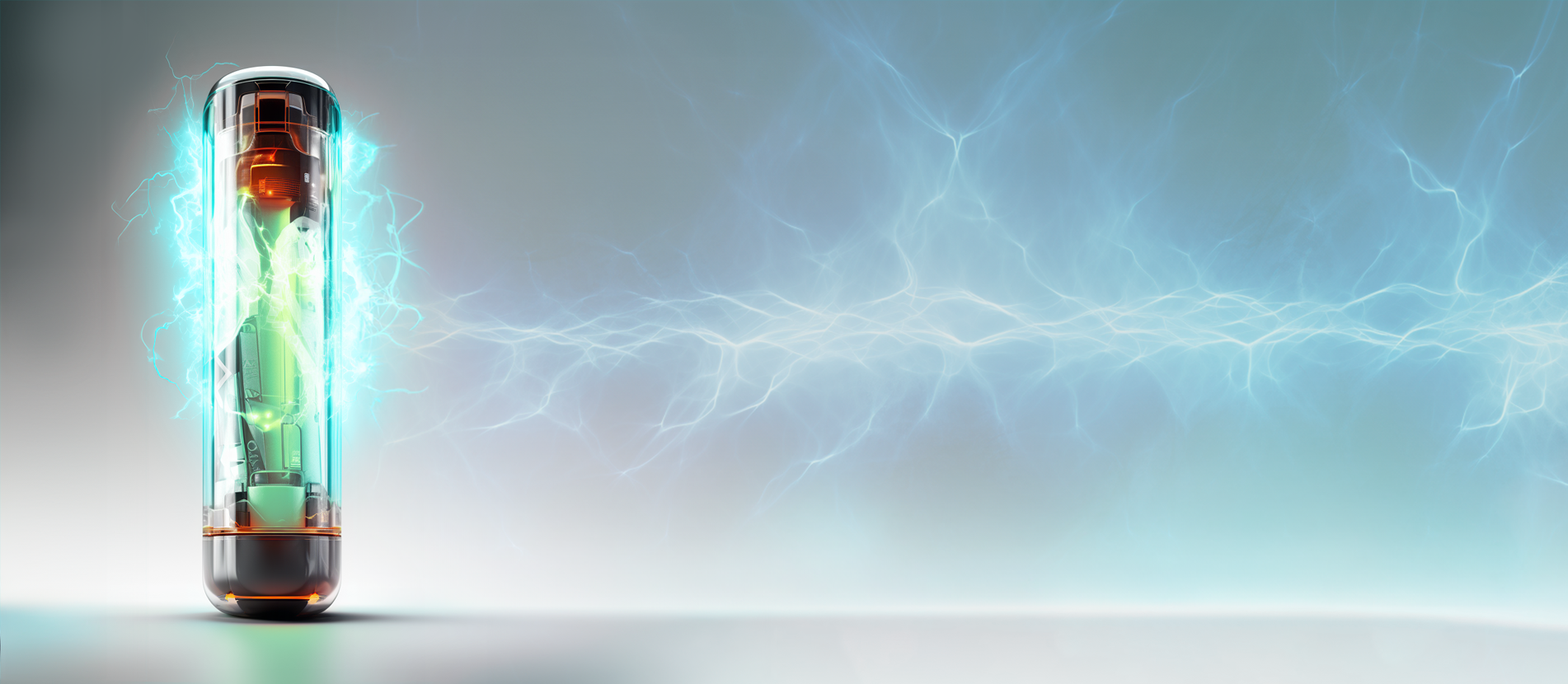 Topic World Battery Technology
The topic world Battery Technology combines relevant knowledge in a unique way. Here you will find everything about suppliers and their products, webinars, white papers, catalogs and brochures.
15+ products
10+ companies
20+ whitepaper
10+ brochures