Leverage the huge potential that lies dormant in the vast amounts of lab data generated daily
Laboratory SaaS provider Labforward closes Series-B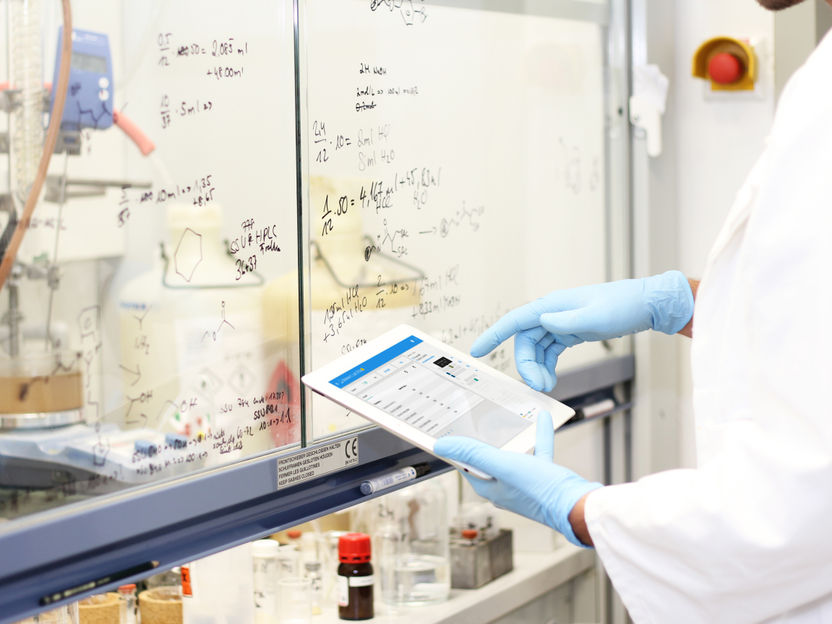 Laboratories face the challenge of having to work with a multitude of complex software and hardware solutions, resulting in extensive data management effort, repetitive tasks, errors and data loss. Labforward intends to use the new capital to transform its software suite into a connectivity platform that provides reliability, security and structure on the one hand and flexibility, agility and freedom on the other. In addition to that, Labforward will expand internationally.
The growth plans build on a solid foundation, as Dr. Simon Bungers, co-founder and CEO of the company explains: "We're already trusted by hundreds of laboratories worldwide and we have been profitable since 2019. We work together with renowned academic institutions such as the Max Planck Society, as well as with U.S. biotech companies such as Nkarta Therapeutics or international pharma giants such as Bayer. We have proven that our products solve key problems in the digitization challenges of the laboratory industry. The fact that we can help our customers leverage the huge potential that lies dormant in the vast amounts of lab data generated daily was another ingredient in the successful conclusion of the round".
"We truly believe that in addition to innovative instruments and consumables, the lab of the future will need open digital solutions with broad connectivity and integrability of multiple devices. This equity investment strengthens our relationship with Labforward, an innovation leader in smart lab software tools," said Erik Norström, Executive Vice President and Head Corporate Development at Tecan.
In 2019, Labforward acquired and successfully integrated cubuslab GmbH from Karlsruhe, Germany. Since then, the combined team has grown to 35 employees. Labforward attributes its success in growing the company to its diversity and focus on international recruiting. Mario Russo, the US-born CTO, explains: "Our team is incredible. We represent 16 nationalities. The unique mix of backgrounds and perspectives enables us to more easily adapt to challenges while simultaneously maintaining our high standards of quality as we expand our platform."
Labforward expects to grow the team to 80 employees by the end of the year.
Other news from the department business & finance
More news from our other portals
Something is happening in the chemical industry ...
This is what true pioneering spirit looks like: Plenty of innovative start-ups are bringing fresh ideas, lifeblood and entrepreneurial spirit to change tomorrow's world for the better. Immerse yourself in the world of these young companies and take the opportunity to get in touch with the founders.