A new zeolitic catalyst with potential industrial applications in propylene production
The new crystalline material is stable at high temperatures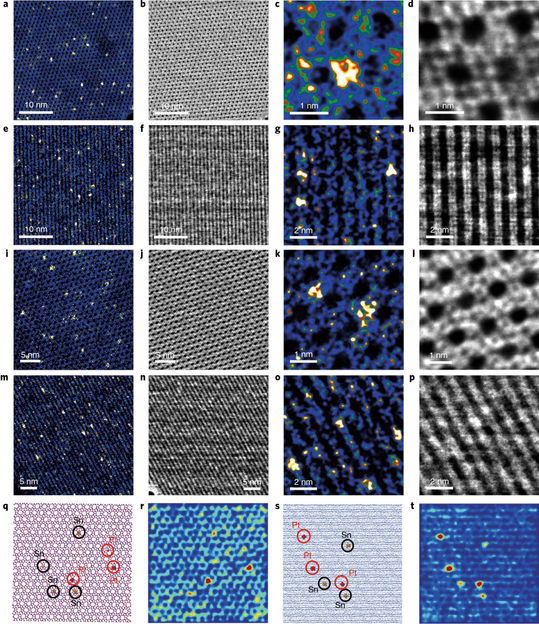 Zeolites are crystalline materials with a structure of regular small pores that allow molecules to enter them. Depending on the chemical composition and topology of these structural pores, different chemical reactions can be developed. Avelino Corma, CSIC researcher at the Institute of Chemical Technology, explains that "one of the greatest challenges when synthesizing zeolites consists of locating the active sites within the structure of pores and cavities of different dimensions of its structure. When metals with catalytic properties such as platinum are introduced into a zeolite, they tend to be randomly distributed. Therefore, the selective placement of active sites in a specific type of pore or cavity is a fundamental challenge with important implications for their catalytic application.
The researchers at the Institute of Chemical Technology set themselves a triple challenge: to generate subnanometric metal clusters, which are small groups of a few atoms, within a zeolite; to stabilize them by controlling their reactive properties; and to do everything in a purely siliceous MFI zeolite to avoid the presence of acids in the final material.
"Subnanometric metal clusters pose the problem of sintering at high temperatures above 500 °C. This means that they tend to cohere in blocks, which limits their catalytic application. That's why we think zeolites could serve as an ideal support for stabilizing subnanometric metal catalysts," explains Corma.
Scientists at the Institute of Chemical Technology have succeeded in locating highly stable subnanometric platinum clusters in the sinusoidal channels of MFI zeolites. And they have demonstrated this through resolution electron microscopy techniques and integrated differential phase contrast imaging techniques.
"The catalysts we have created show very high stability, selectivity and activity for the dehydrogenation of propane to form propylene, which is a process with multiple industrial applications. And not only that, we think this stabilization strategy could also be applied to other metals and other porous crystalline materials," concludes Corma.
Researchers from the University of Cadiz and the Synchrotron ALBA have also participated in this work.
Note: This article has been translated using a computer system without human intervention. LUMITOS offers these automatic translations to present a wider range of current news. Since this article has been translated with automatic translation, it is possible that it contains errors in vocabulary, syntax or grammar. The original article in Spanish can be found here.
Original publication
Other news from the department science
More news from our other portals